WINE ON TAP
The evolution of wine by the glass
HOW IT WORKS
THE KEGS
Our kegs are highly sustainable. They are designed to be airtight so that the contents cannot become stale or oxidised, and because there's no cork, our wines can never be corked. This reduces waste because the last glass is always as good as the first. Once tapped, each keg will stay in perfect condition for a minimum of two months. And once they're empty, they can be recycled.
THE INSTALLATION
Our installations are as cutting edge as our wines and cocktails. We custom build to fit your space and aesthetic, making it as much or as little of a feature as you want. Whether it's a statement wall of taps or discreetly hidden beneath a bar, space is never an issue. The footprint of a keg is less than half that of the bottled equivalent so if you have space for boxes of wine, you have space for taps.
THE EXTRAS
We do everything, from free installation and full staff training to regular maintenance. All you have to do is order and pour. We can provide branded carafes, wine lists, "I drink wine on tap" pin badges. Whatever you need, we're on it.
THE PERFECT POUR TIME AFTER TIME
WHY USE TAP?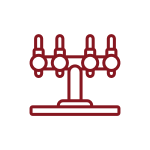 FRESHER
Kegs stay fresh for up to 60 days with the first glass as delicious as the last.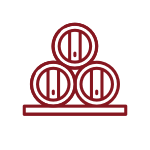 GREENER
Kegs are fully recyclable and because we can fit twice as many of them on a pallet, they reduce carbon emissions by half.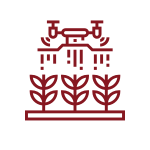 HIGHER QUALITY
We only work with the very best Irish and international suppliers.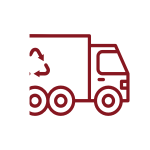 REDUCED WASTE
94% less packaging than glass, and we collect your empty kegs as part of our closed loop recycling system.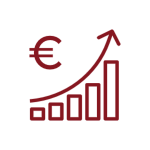 COST EFFECTIVE
No spoilage, no oxidation and no need to fill up your fridge space.
TIME EFFICIENT
No unpacking, no stacking shelves, and no glass disposal.
ABOUT OUR WINES
HOW WE FIND THEM
Our wines are sourced directly from winemakers and kegged specifically for us at their own wineries. We don't go to some weird keg factory and pick them off a conveyor belt. WineLab started knocking on the doors of some of our favourite winemakers in 2013 and they've been kegging for us since. The end cost works out approximately 20% less than in bottle, which they pass onto us, and we pass onto you. Everyone's a winner.
WHAT TYPES OF WINES
We like small production, a sustainable ethos when it comes to vineyard management and winemaking, and lower levels of sulphur. A lot of our wines are organic, and all of them are vegan friendly. Wines that are meant to be aged for a long time will never be on tap, that's what bottles are for. These are wines that are supposed to be drunk within a year or two of being made. Thirst quenching, smashable, delicious.
WHO WE WORK WITH
We work with winemakers in France, Spain, Italy, Portugal, Austria, California, New Zealand, South Africa, and Argentina, and we're always looking for interesting new wines to add to our list. We often source specifically for restaurants, and in the past year have added Vermouth, Orange Wine and Californian Pinot Noir at the request of our customers. Interested in something specific? Let us know and we'll do our best to get it into the country, and on tap.
HEARD THROUGH THE GRAPEVINE
Restaurants are traditionally not very environmentally friendly. We're trying to do as much as we can and when suppliers are pushing that, it's of huge benefit to the industry in general.
Featherblade & Mister S
Sustainability is at the core of Bujo. Wine on tap reduces our recycling by 95% and the carbon footprint is halved. We wanted the quality to remain high and that meant WineLab.
Bujo
WineLab is a fantastic operation with great selection of wines, cocktails and soft drinks on tap. Their service couldn't be better, both in terms of office support and technical installation and servicing. They're forward thinking and exciting to work with, I couldn't possibly consider another supplier!
Sprezzatura
It makes so much sense from a wastage point of view. The wine is never out of condition, every glass is as fresh as the first.

Etto & Uno Mas
It's not going to be spoiled, there's no TCA. It's going to be the wine you want it to be when it comes from the tap. It's pretty tough to argue with that.
The Winding Stair & Woolen Mills
The main benefit for us is quality to price ratio. By reducing packaging and transport costs we can offer our customers vastly higher calibre wine at house wine prices.
The Legal Eagle